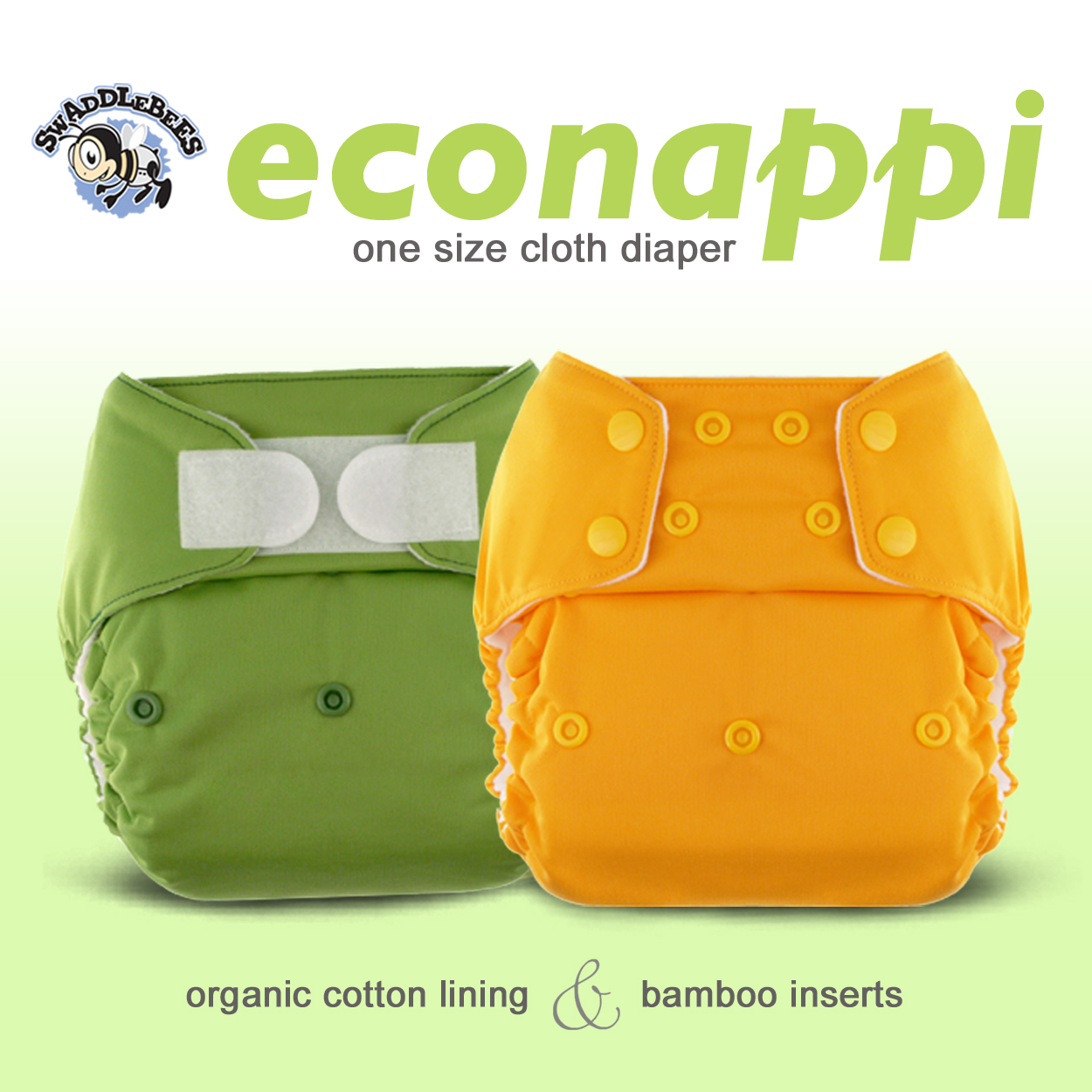 1 diaper. 2 styles. 3 sizes.
It's adjustable in both size and absorbency. Adjust the size as your baby grows. You can use it on most babies that range from 10-35 lbs (4.5-16 kgs). Stuff it with as little or as much absorbency as you need to get you through a quick trip to the store, a long car ride, or maybe even overnight.


The diaper has two rows of snaps for adjusting the size as your baby grows. It has an outer layer of laminated polyester keeps wetness in,
and an inner layer of organic cotton velour.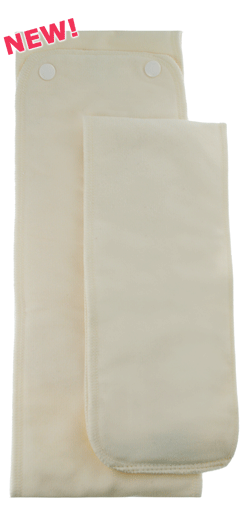 All diapers come with 2 inserts made with a blend of organic cotton and bamboo.

The small insert consists of 4 layers for use when your baby is at the smallest size setting. They can also be used as doublers when extra absorbency is desired.

The longer insert consists of 6 layers of organic cotton/bamboo blend that is trifolded and is adjustable in length.

Inserts can be used inside the pocket of the diaper or laid on top.
The pocket opening in the back allows you to use it as a pocket diaper.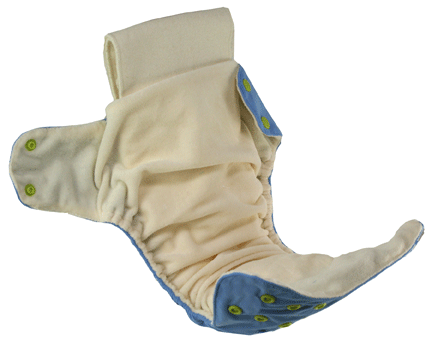 You can also use it as an All-In-Two diaper by just laying the insert on top of the diaper. If the diaper isn't soiled, just change the insert and reuse the diaper.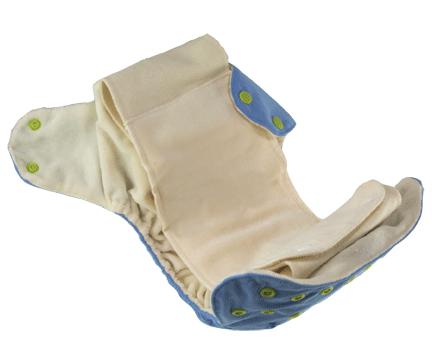 Our layaway offers you the opportunity to get the products you need on a payment plan. Using cloth diapers saves money, but we understand that getting your initial cloth diaper stash can be hard when you are short on cash. Our cloth diaper layaway plan allows you to spread the cost out over 3 months.
Select the items you need, then use the voucher code "LAYAWAY" when you checkout. You'll only be charged 25% of the cost of your order. I will set your items aside until they are paid for.
You will then be responsible for paying 25% each month for the next 3 months. If you do not finish paying for your order within 90 days you can apply any amount you have paid as store credit or you will receive a refund of current paid amount less a 20% restocking fee.
You can make payments on your layaway items with PayPal by putting "Layaway" and your name in the subject of the payment. The email address for Paypal is payments@greendiaperstore. You can also pay with check or credit card. Please call us at 1-855-904-7336 for more information.
Certain items are dropshipped (cosleeper, etc.) from the manufacturer. These items are not actually ordered until the payment is made in full. In rare cases a manufacturer may change or discontinue a product during the payment period. If this happens and the product or a reasonable substitute (such as a different color) is not available then a refund will be issued.