GroVia® Organic Cotton Soaker Pad
GroVia® Organic Cotton Soaker Pad
GroVia® Organic Cotton Soaker Pads are designed to be super absorbent yet trim. GroVia® Pads will mean smaller loads of laundry that use less water and detergent. Their layer of waterproof backing, true leg gussests and 6 layers of organic cotton, wash well and dry quickly.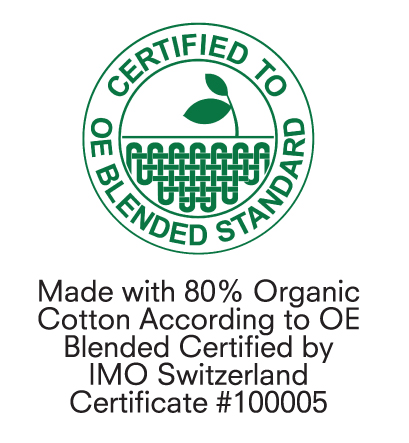 Sold in 2-packs
Details
To Use: Simply snap your GroVia® Pad into your GroVia® Shell. When wet unsnap and replace with a fresh GroVia® Pad. If soiled, place both Pad and Shell into diaper pail and start with a new set!
Less waste in our landfills
Save hundreds of dollars each year
Healthier for baby
Less diaper rash
No Dioxins
Care Instructions
Preparing Soaker Pads & Boosters
Wash hot with detergent, tumble dry 5–6 times before use (they will continue to gain absorbency with more washing).
General Washing

Remove as much solid matter as possible.
Place soiled shells and soaker pads in a dry diaper pail -
No soaking necessary.
Wash every 2 days on warm with detergent.
Hang dry shells (high heat causes excess wear).
Tumble dry soaker pads and boosters.
Do NOT use bleach, enzyme cleaners or fabric softeners.
Our layaway offers you the opportunity to get the products you need on a payment plan. Using cloth diapers saves money, but we understand that getting your initial cloth diaper stash can be hard when you are short on cash. Our cloth diaper layaway plan allows you to spread the cost out over 3 months.
Select the items you need, then use the voucher code "LAYAWAY" when you checkout. You'll only be charged 25% of the cost of your order. I will set your items aside until they are paid for.
You will then be responsible for paying 25% each month for the next 3 months. If you do not finish paying for your order within 90 days you can apply any amount you have paid as store credit or you will receive a refund of current paid amount less a 20% restocking fee.
You can make payments on your layaway items with PayPal by putting "Layaway" and your name in the subject of the payment. The email address for Paypal is payments@greendiaperstore. You can also pay with check or credit card. Please call us at 1-855-904-7336 for more information.
Certain items are dropshipped (cosleeper, etc.) from the manufacturer. These items are not actually ordered until the payment is made in full. In rare cases a manufacturer may change or discontinue a product during the payment period. If this happens and the product or a reasonable substitute (such as a different color) is not available then a refund will be issued.