Angel Wing Fold for Flat Cloth Diapers
A simple cloth diaper fold. Great for older babies with a longer rise. As needed, you can add a second diaper folded into a pad for additional absorbency.
Start with the diaper open flat and spread in front of you with one edge towards you.
Fold both front corners in at an angle.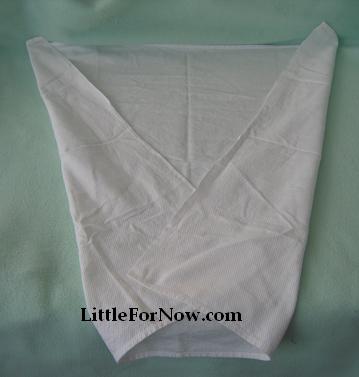 Fold each edge in one more time to make the diaper narrower in the middle.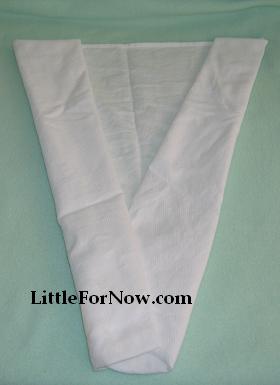 Place the baby on the diaper and fold the front of the diaper up between baby's legs. If needed, fold the front in to shorten the length of the diaper. Secure with pins, a Snappi or a snug-fitting diaper cover.